WBACTC Cafeteria & Food Service News
Cafeteria Food Service provided by: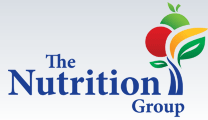 ---------------------------------------------------------------------------------------
SUMMER FOOD SERVICE PROGRAM INFORMATION
Need Help Finding Food? Know Someone Who Does?
Families can use any of the following methods to locate sites that serve "Free" meals
to children during the summer:
- Call 211
- Call 1.866.3HUNGRY or 1.877.8HAMBRE
- Text "MEALPA" or "FOOD" or "COMIDA" to 877877 during summer months
- Visit the website: www.fns.usda.gov/summerfoodrocks (note: this replaces the whyhunger.org website)
- Use the site locator for smartphones -
Download the mobile app:
-----------------------------------------------------------------------------------
WHAT IS A "WELLNESS" POLICY AND WHAT DOES THE "WELLNESS COMMITTEE" DO?
THE WBACTC'S WELLNESS POLICY IS AIMED AT PROVIDING A HEALTHIER SCHOOL ENVIRONMENT THAT FOCUSES ON PROPER NUTRITION AND PHYSICAL ACTIVITY EDUCATION. THE POLICY IS AVAILABLE FOR REVIEW UNDER THE "CAFETERIA" SECTION ON THIS WEBSITE.
THE WELLNESS COMMITTEE IS RESPONSIBLE FOR DEVELOPING AND MONITORING ALL ASPECTS OF THE POLICY. THE COMMITTEE WILL MEET AT A MINIMUM OF TWICE PER YEAR.
IN ORDER TO PROVIDE WORKABLE INFORMATION IN THE FAST-PACED, FAST-FOOD LIFE STYLES SO MANY PEOPLE EXPERIENCE, A MORE CREATIVE APPROACH IS OFTEN NEEDED. INPUT FROM TEACHERS, ADMINISTRATORS, STUDENTS AND PARENTS ALLOWS US TO "THINK OUTSIDE THE BOX" AND ADAPT TO MEET THE NEEDS OF THE STUDENTS.
IF YOU THINK THAT YOU ARE ABLE TO SPARE AN HOUR A FEW TIMES A YEAR, PLEASE JOIN THE WELLNESS COMMITTEE AT THE CTC. PARENTS, STUDENTS AS WELL AS THE GENERAL PUBLIC ARE WELCOME.
FOR MORE INFORMATION, PLEASE CONTACT MRS. DEIZA RAE HEIGHT, COMMITTEE SECRETARY, AT (570)-822-4131, OR BY E-MAIL AT DHEIGHT@WBACTC.ORG.
-----------------------------------------------------------------------------------

USDA Nondiscrimination Statement and Complaint Procedure
In accordance with federal civil rights law and U.S. Department of Agriculture (USDA) civil rights regulations and policies, this institution is prohibited from discriminating on the basis of race, color, national origin, sex (including gender identity and sexual orientation), disability, age, or reprisal or retaliation for prior civil rights activity.
Program information may be made available in languages other than English. Persons with disabilities who require alternative means of communication to obtain program information (e.g., Braille, large print, audiotape, American Sign Language), should contact the responsible state or local agency that administers the program or USDA's TARGET Center at (202) 720-2600 (voice and TTY) or contact USDA through the Federal Relay Service at (800) 877-8339.
To file a program discrimination complaint, a Complainant should complete a Form AD-3027, USDA Program Discrimination Complaint Form which can be obtained online at: https://www.usda.gov/sites/default/files/documents/USDA-OASCR%20P-Complaint-Form-0508-0002-508-11-28-17Fax2Mail.pdf, from any USDA office, by calling (866) 632-9992, or by writing a letter addressed to USDA. The letter must contain the complainant's name, address, telephone number, and a written description of the alleged discriminatory action in sufficient detail to inform the Assistant Secretary for Civil Rights (ASCR) about the nature and date of an alleged civil rights violation. The completed AD-3027 form or letter must be submitted to USDA by:
mail:
U.S. Department of Agriculture
Office of the Assistant Secretary for Civil Rights
1400 Independence Avenue, SW
Washington, D.C. 20250-9410; or
fax:
(833) 256-1665 or (202) 690-7442; or
This institution is an equal opportunity provider.
-----------------------------------------------------------------------------------------------
------------------------------------------------------------------------------------------------
---------------------------------------------------------------------------------------------
If there are any questions regarding the cafeteria, feel free to e-mail the
Food Service Director, Mary Jo Grazious,